EUROGOOS, the European Global Ocean Observing System



EuroGOOS identifies priorities, enhances cooperation and promotes the benefits of operational oceanography to ensure sustained observations are made in Europe's seas underpinning a suite of fit-for-purpose products and services for marine and maritime end-users. EuroGOOS is a pan-European network operating within the Global Ocean Observing System of the Intergovernmental Oceanographic Commission of UNESCO (IOC GOOS).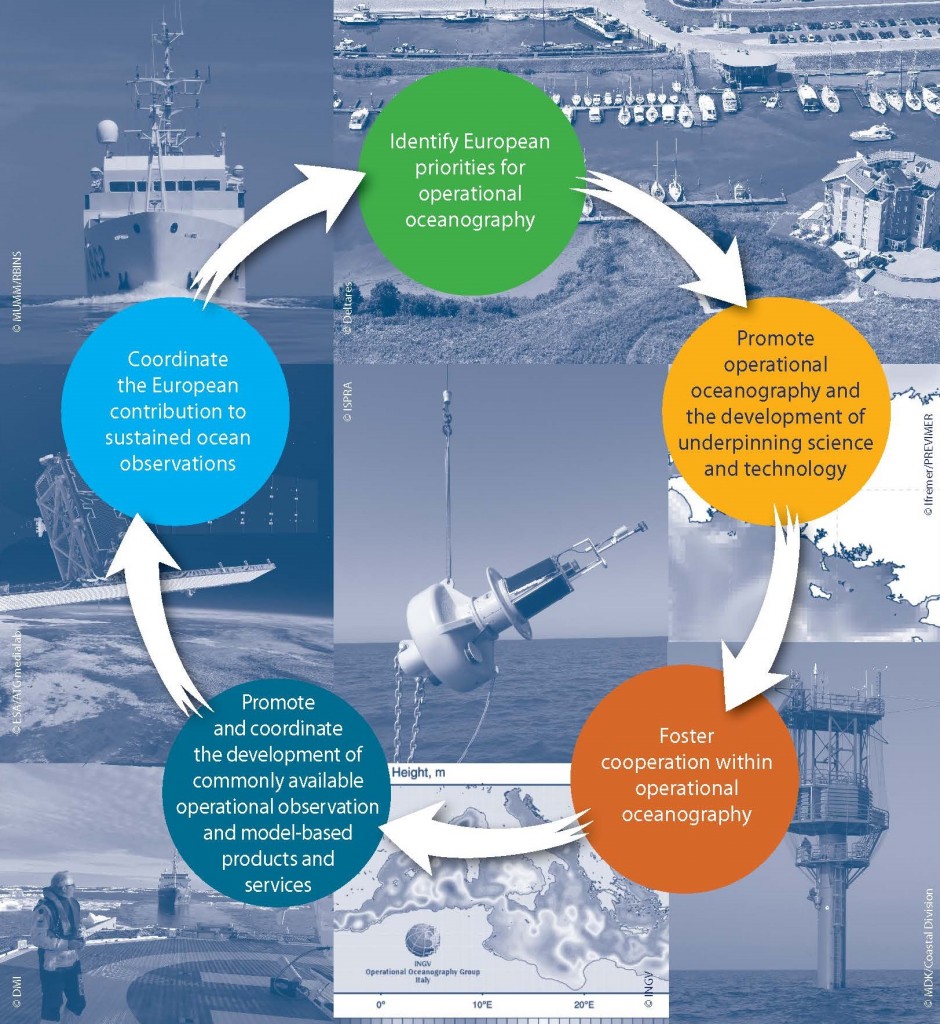 EuroGOOS is registered as an international non-profit association under Belgian law (EuroGOOS AISBL) and its Secretariat is located in Brussels. Today, EuroGOOS brings together 41 members from 19 European countries providing operational oceanographic services and carrying out marine research. In addition, EuroGOOS coordinates five regional operational systems in Europe: in the Arctic (Arctic ROOS), the Baltic (BOOS), the European North-West Shelf (NOOS) and the Ireland-Biscay-Iberian area (IBI-ROOS), as well as the Mediterranean (MONGOOS). Strong cooperation within these regions enables the involvement of many more partners and countries.
This forms the basis of the EuroGOOS work and is combined with high-level representation at European and global forums. EuroGOOS working groups and networks of marine observing platforms (task teams) deliver strategies, priorities and standards towards an integrated, sustained and fit-for-purpose European Ocean Observing System (EOOS).